Africa Utopia is back for a third year celebrating the arts and culture of one of the world's most dynamic and fast-changing continents. The festival looks at how Africa can lead the way in thinking about culture, community, business and technology and includes topics ranging from fashion, gender and power to politics, sustainability and activism.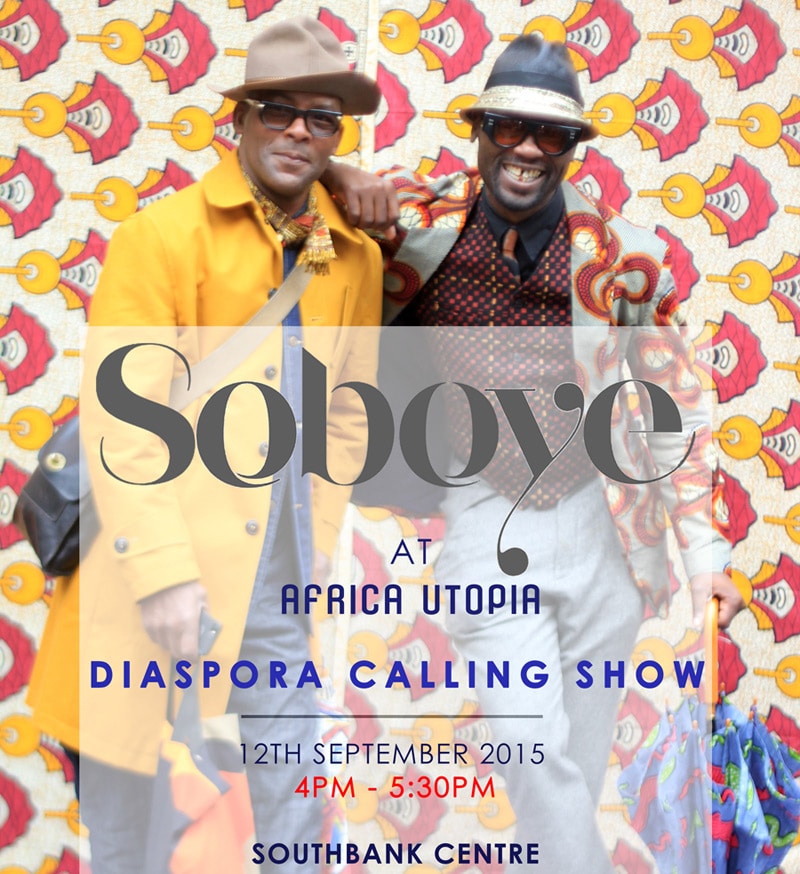 This year's festival features some of Africa's greatest artists across music, dance, literature and the arts. Highlights include: legendary drummer Tony Allen, one of the acknowledged co-founders of Afrobeat, performing with special guests; Senegalese super-group Orchestra Baobab; powerfully soulful West African singer Kassé Mady Diabaté; the ground-breaking launch of Europe's first Black and Minority Ethnic classical symphony orchestra, Chineke!; an original play called Star Boy Productions charting the migrant's story of survival; emerging African musicians including Cameroonian Blick Bassy; and a club night showcasing the influence of Africa on a new generation of UK artists and DJs, including Afriquoi and African Head Charge.
With something for everyone across the festival, join us to take part in lively Africa Utopia, free events, and workshops delving into the many faces of modern Africa. There's also African-inspired fashion, a buzzing marketplace and delicious African street-food to enjoy.
Be it food, debates, fashion or music,check out the event listings to find something that tickles your fancy. Urbanknit will be taking part in the Diaspora Calling fashion and will also be available on the Soboye Market Stall.
For more information: www.southbankcentre.co.uk/whatson/festivals-series/africa-utopia
When: Thursday 10 September 2015 – Sunday 13 September 2015
Where: The map