The iro and buba (pronounced "ee-roe" and "boo-bah") are the most essential parts of a Yoruba woman's traditional outfit. I say the iro and buba are essential because they are the skirt and blouse and are the basis for the outfit. The complete outfit in actual fact consists of 5 separate parts. The iro, buba, gele, pele and iborun which can be made in a variety of fabrics from affordable Ankara print, to Aso-oke as well as lace for more special occasions.
Iro– wrapper/ a large piece of fabric worn as a wrap-round skirt
Buba– the blouse
Gele– the headtie/ head-dress
Pele– a shawl that goes round the waist
Iborun– shawl/scarf- a protection from the sun
This traditional outfit has been given a contemporary twist and these days, the younger generation often do away with the pele, iborun and gele and make the iro and buba more fitted, more varied and dare I say more stylish. This is embodied in the revival of the retro 60's/70's style of iro and buba known as 'Oleku'. This word basically means 'too hot' or 'to die for' and identifies the version of the outfit which is a micro mini wrapper and a blouse with cropped sleeves.
The options are endless and you can make it to suit your own tastes and figure with beaded blouses, cropped wrappers and sleeves, modern-the ubiquitous sarong-style wrapper, using chiffon, silk, satin, linen, in a monochrome look, with block colours, with intricate patterns. Some designers have even come up with all-in-one dresses which when worn, look like the iro and buba combo.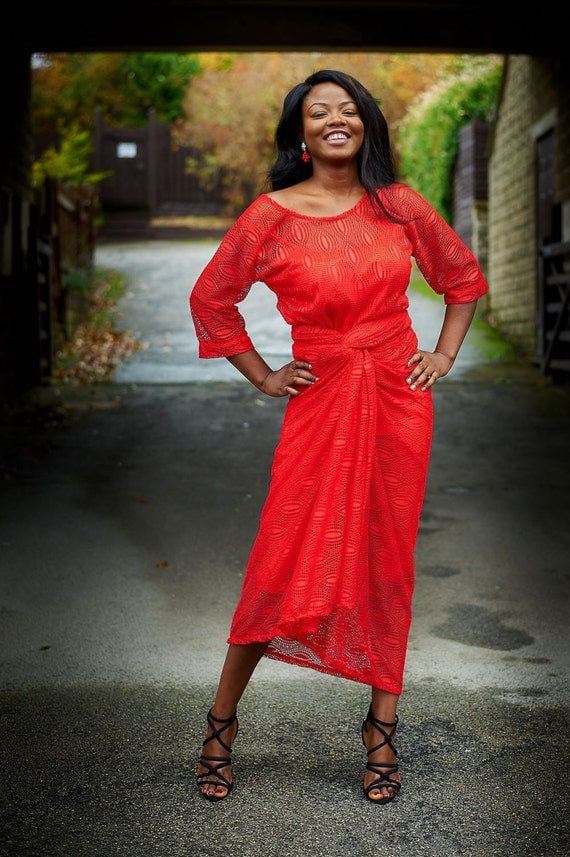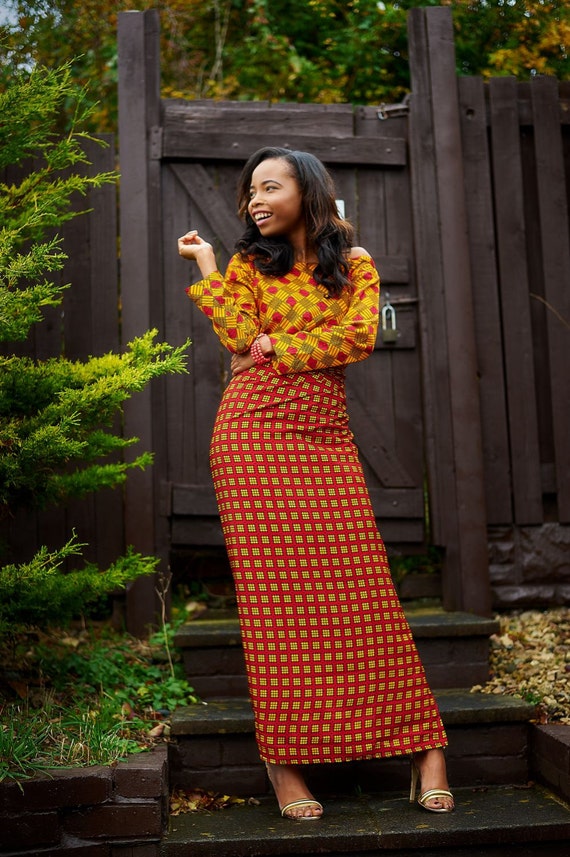 Anything goes! So these are just a few ideas. How do you wear yours? If you are looking for some design inspiration for your next iro and buba outfit  or just want to feast your eyes then check these out:
1. Silk & Chiffon Iro & Buba- www.uk.pinterest.com/HoneydropA/silk-chiffon-iro-buba
2. The Tulip Style- uk.pinterest.com/search/pins/?q=iro%20and%20buba%20tulip&term_
3. Funky Buba versions: www.uk.pinterest.com/HoneydropA/blouse-substitute-for-buba/
Here is also a short tutorial on how you can create the tulip twist style of the iro and buba courtesy of Tradsloft over on Youtube.