Brown is one of those colours that you might not get too excited if given a choice BUT just like black, I think it goes with everything. (Except maybe fuchsia pink).
Think about it, creams, navy blue, dark green. A great alternative to the usual black. So for this winter we have introduced a Dark Brown Snood. The snood has got to be the most popular winter accessory for 3 years running. This one is in our signature chunky knit in the XL style. Hand knitted as usual. If brown is not for you, then check out our other colour options black, forest green, mustard yellow, purple, dark teal.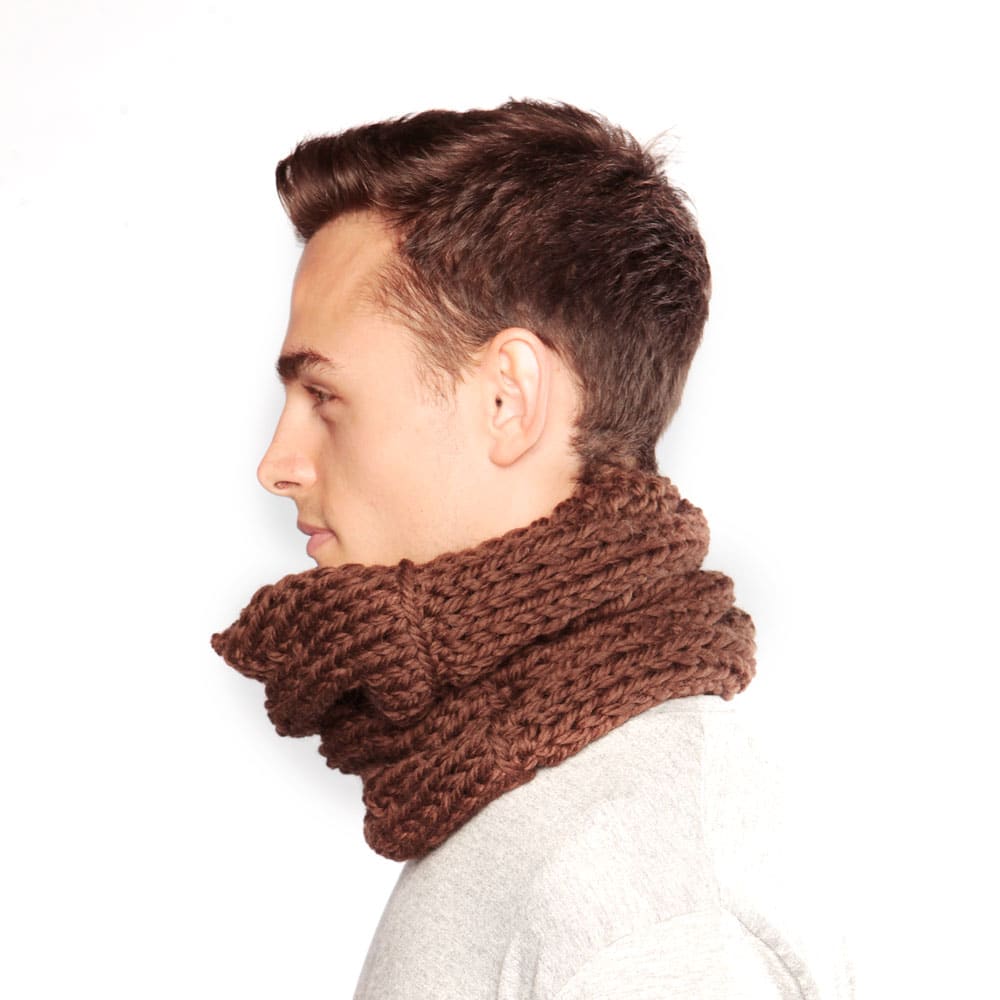 This would also make a great gift for men, one size fits all so need to worry about sizing. What's your favourite winter accessory?